Message from the Chairman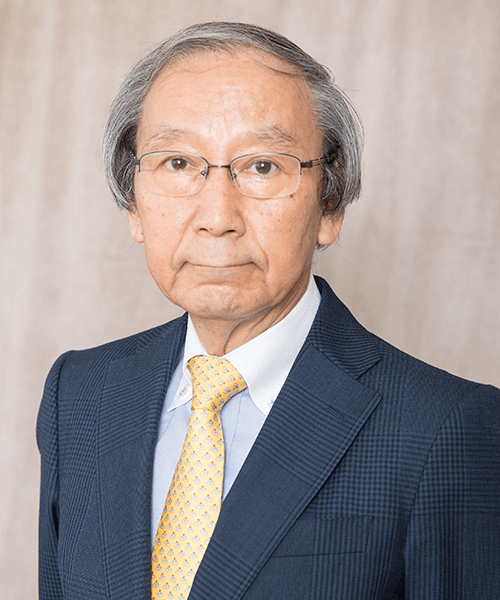 Greetings and a warm welcome to our renewed homepage!       
I have recently been appointed as the Chairman and CEO of the Japan Economic Foundation (JEF).
I am excited to start my new career here to share the thoughts and reality of Japan with the world, which is the primary objective of our organization that started in 1981.
From the late 1970s until the 1980s, Japan was suffering from trade frictions with the United States because of the huge surplus on our side. Although it is common to experience clashes of interests with countries that have closer contacts, it was considered to be important not to stir them up but to find solutions through interaction and communication.
Understanding countries' current situations and their backgrounds is a prerequisite for realizing reciprocal economic prosperity. With this belief, JEF has been conducting forums and dialogues focused on different geographical areas of the world as well as publishing a bi-monthly English journal to provide readers with information and views about Japan and the world economy. By doing so, JEF continues to pursue its mission and this year we are celebrating our 40th anniversary.
The trade issues surrounding Japan at the time of our foundation have gradually moved towards settlement. The WTO was established, regional economic integration progressed and many free trade agreements were concluded. However, the international economic system is at stake today due to the US-China power game which appears to be an institutional struggle. Moreover, there has been a rise in anti-globalist sentiment in developed countries because of widening domestic disparities.
The Covid-19 pandemic has aggravated this situation and now is the time for us to think about how Japan can contribute to overcome this crisis. Restoration and strengthening of the international economic system are expected, such as making new rules compatible with trade and national security in overcoming the US-China confrontation, and realizing reliable and free data flows in a world of digitalization. Moreover, there are numerous medium-to-long-term global issues that will limit economic growth and need addressing, such as domestic and cross-national income disparities, energy and global environment exacerbation, and aging.
Unfortunately, the pandemic is accelerating these problems. Will tough times bring opportunities? JEF will continue to discuss these issues with experts from various fields and disseminate information through our website, and of course you are more than welcome to join our events at any time!
Games among economic powers create different geopolitical risks which in turn affect business activities. We need to face these risks and think about how to overcome them. Even in the midst of rising uncertainties, JEF hopes to be an organization that can collect knowledge and wisdom from reliable world opinion leaders and share them with friends like yourselves.
We will continue to try and create a predictable business environment by providing valuable information and being a place for exchanges of opinion.
I wish to cordially invite you to JEF activities to increase your understanding of the trends in international economic systems and will be happy if you can utilize our information for your own business or policy decision-making.
Thank you,
Masakazu Toyoda
Chairman and CEO